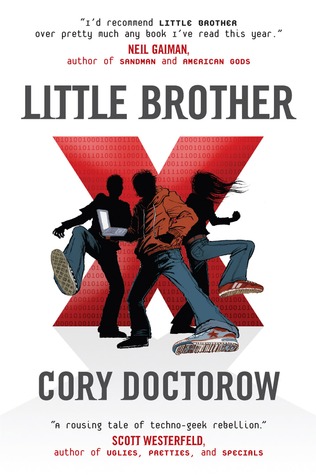 Little Brother by Cory Doctorow
(F Doc on the shelf in the library)

Marcus was in the wrong place at the wrong time in the aftermath of a terrorist attack. After spending a week detained by Homeland Security in the police state that was San Francisco, he becomes the anonymous leader of a movement to protect citizens' privacy. Big Brother may be watching, but Marcus's network of Little Brothers is watching right back.